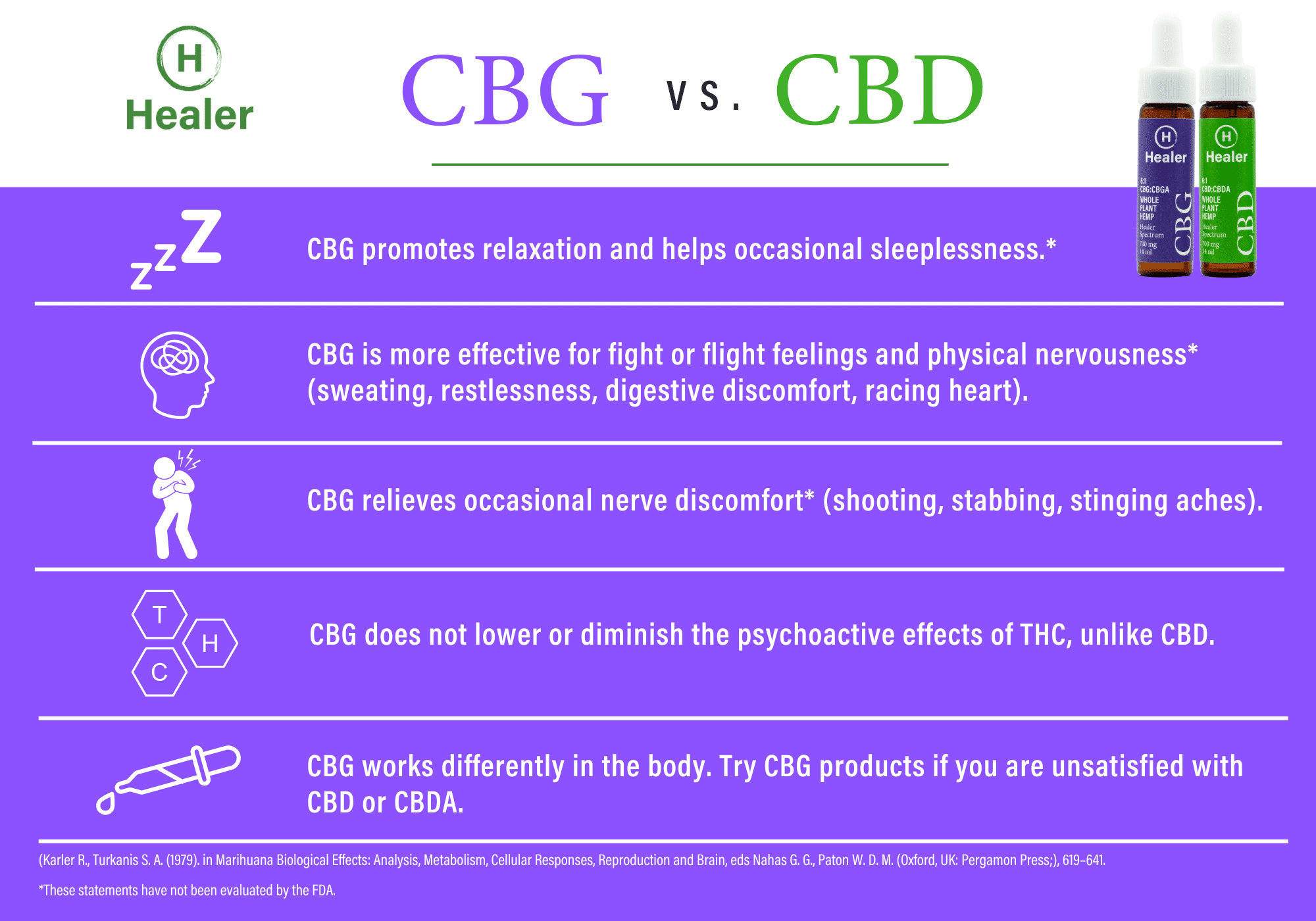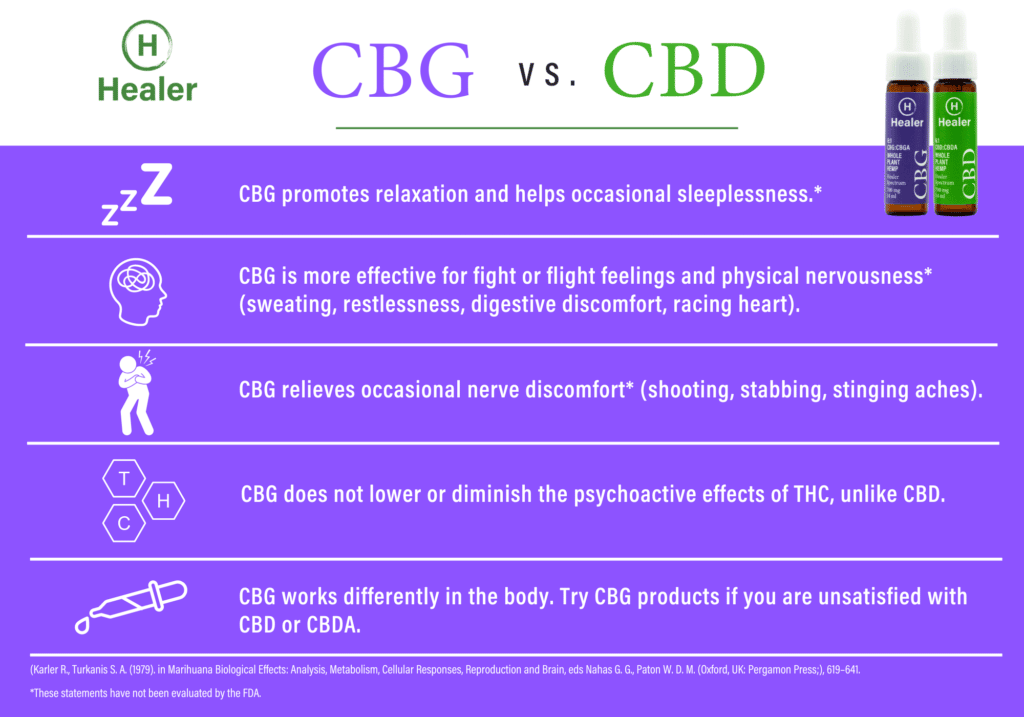 What's the difference between CBG, CBD, and CBGA?
The main differences between CBG, CBD, and CBGA are: when compared to CBD, early indicators suggest that CBG is more calming and relaxing; more effective for aches and discomfort not addressed by CBD, more potent at lower usage amounts and is unlikely to diminish the effects of THC.
Furthermore, CBG has certain characteristics in common with CBD and CBDA. CBG, like CBD and CBDA, is non-impairing and can aid with physical and mental ailments.
CBG vs CBD, CBG vs CBDA, CBG vs THC
Several of CBG's interactions with the body, on the other hand, are quite different from those of CBD, CBDA and THC. These differences may make CBG particularly effective for people who have been disappointed by CBD or CBDA's effects:
While CBD and CBDA appear to reduce worry and nervousness and improve stress response by stimulating the 5-HT1A serotonin receptor, CBG appears to have the opposite effect on these receptors. This implies that, while all three substances can help depending on one's neurochemistry, some people will respond better to CBD or CBDA and others to CBG.
CBG works well to calm and relax people especially if they are in a fight or flight mode or agitated, by directly activating the ɑ-2 adrenoceptor in the central nervous system, inhibiting sympathetic (fight or flight) nervous system activity. CBG inhibits the uptake of the relaxing neurotransmitter GABA, another important mechanism involved in regulating worry, occasional sleeplessness and signaling for aches and discomfort.
In preclinical studies, CBG was shown to have strong antibacterial activities compared to other cannabinoids. We'll learn more about CBG's potential as research progresses.
CBG has not been shown to reduce nausea, unlike CBD (and THC).
Who Should Try CBG vs CBD or CBDA?
Choose CBG if you:
Want a hemp product that promotes relaxation and helps occasional sleeplessness
Have aches and discomfort not addressed using CBD or CBDA especially if they are occasional never discomfort.
Want a product to help you calm your fight of flight responses
Want to support digestive health
Find CBD and/or CBDA to be too stimulating
Want to enhance the benefits of THC
How to use CBG with CBD and CBDA
It's possible that adding large amounts of CBG to a successful CBD and CBDA regimen might reduce some of the advantages of CBD and CBDA, because there is some data showing that large amounts of CBG, due to their opposing effects on the serotonin pathway, may limit some of the advantages of CBD and CBDA.
For this reason, Dr. Sulak recommends you try taking CBG at least 4 hours apart from CBD and CBDA to learn how you respond to CBG.
However, CBDA is not likely to inhibit CBG's effects and may enhance the benefits. And, one preclinical model showed that CBG can increase the absorption of CBDA [7], suggesting that CBDA products that contain even a small amount of CBG are likely to be more effective.