Sale!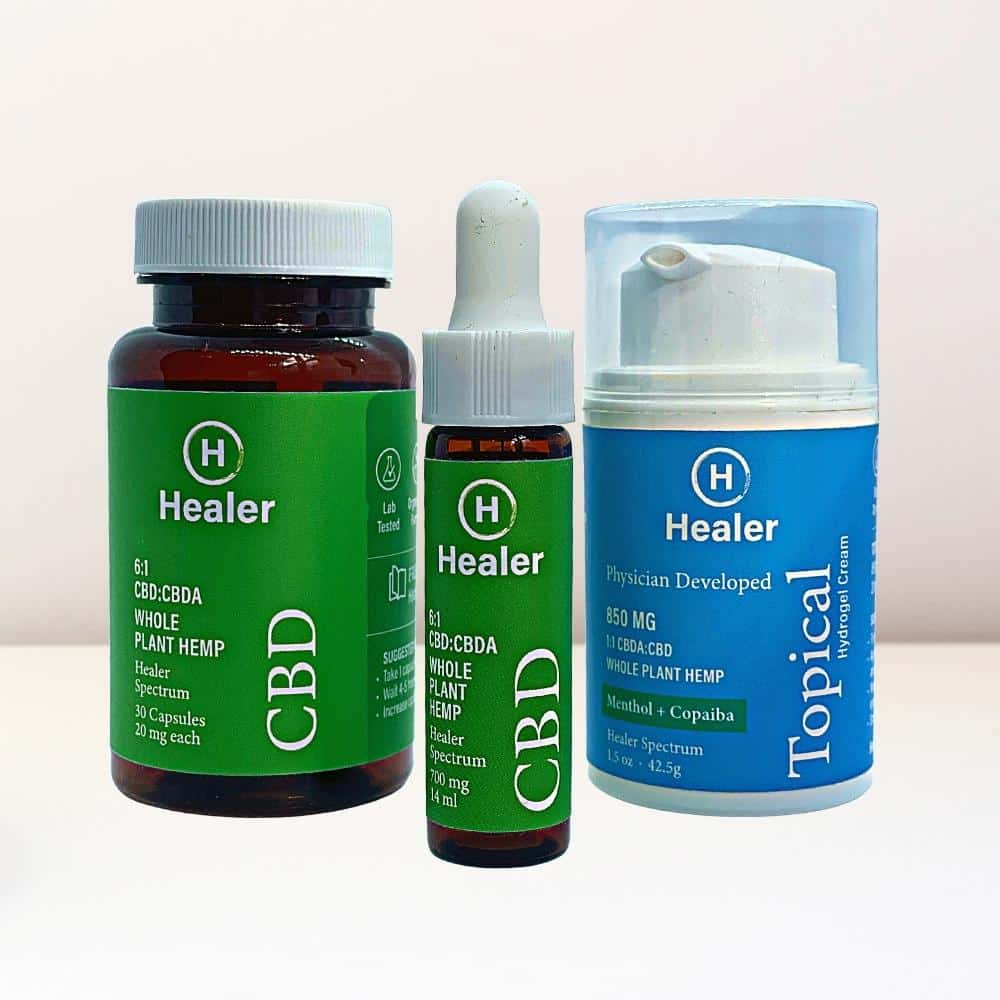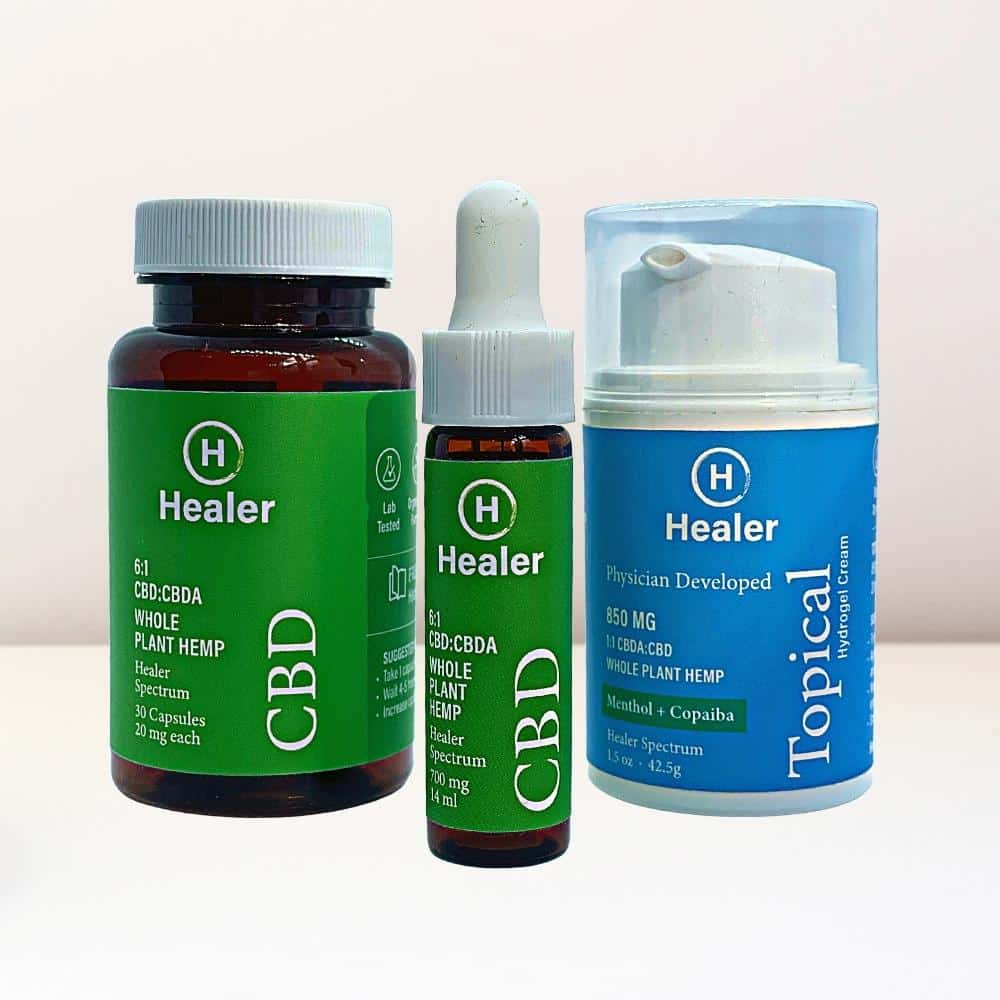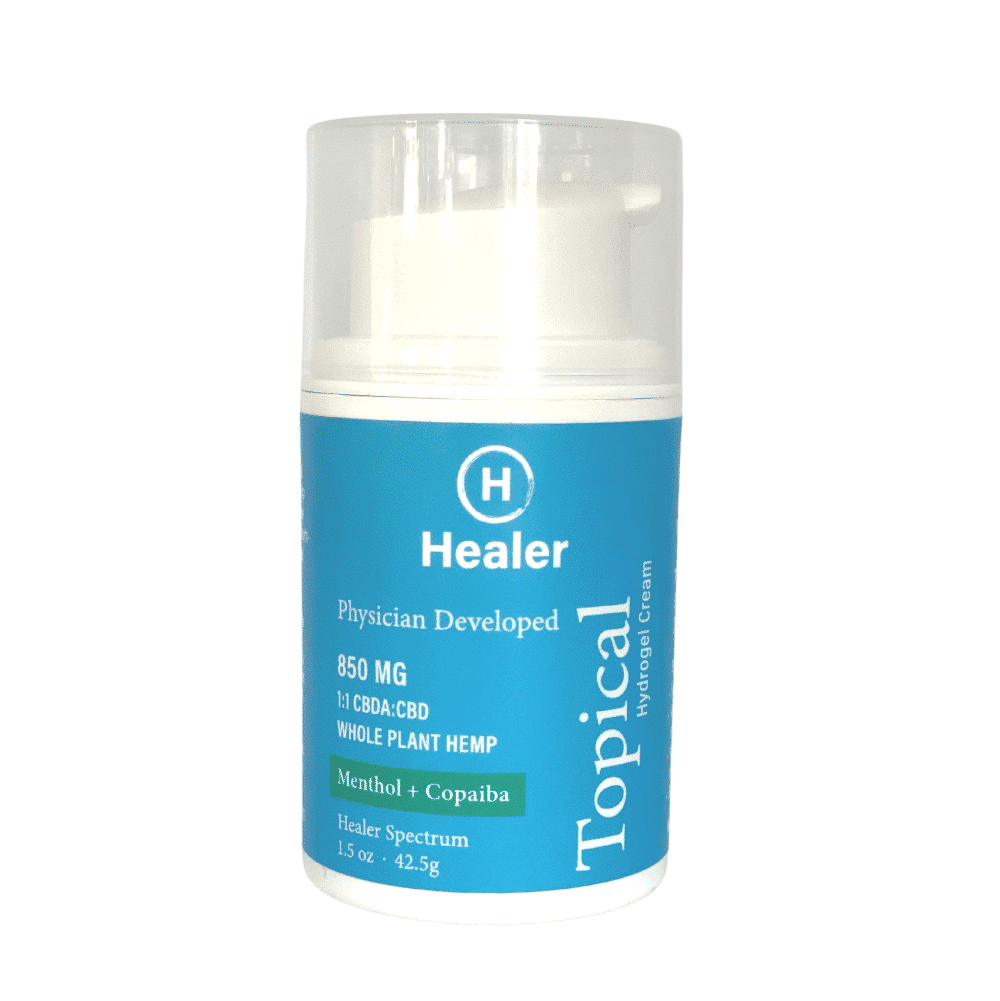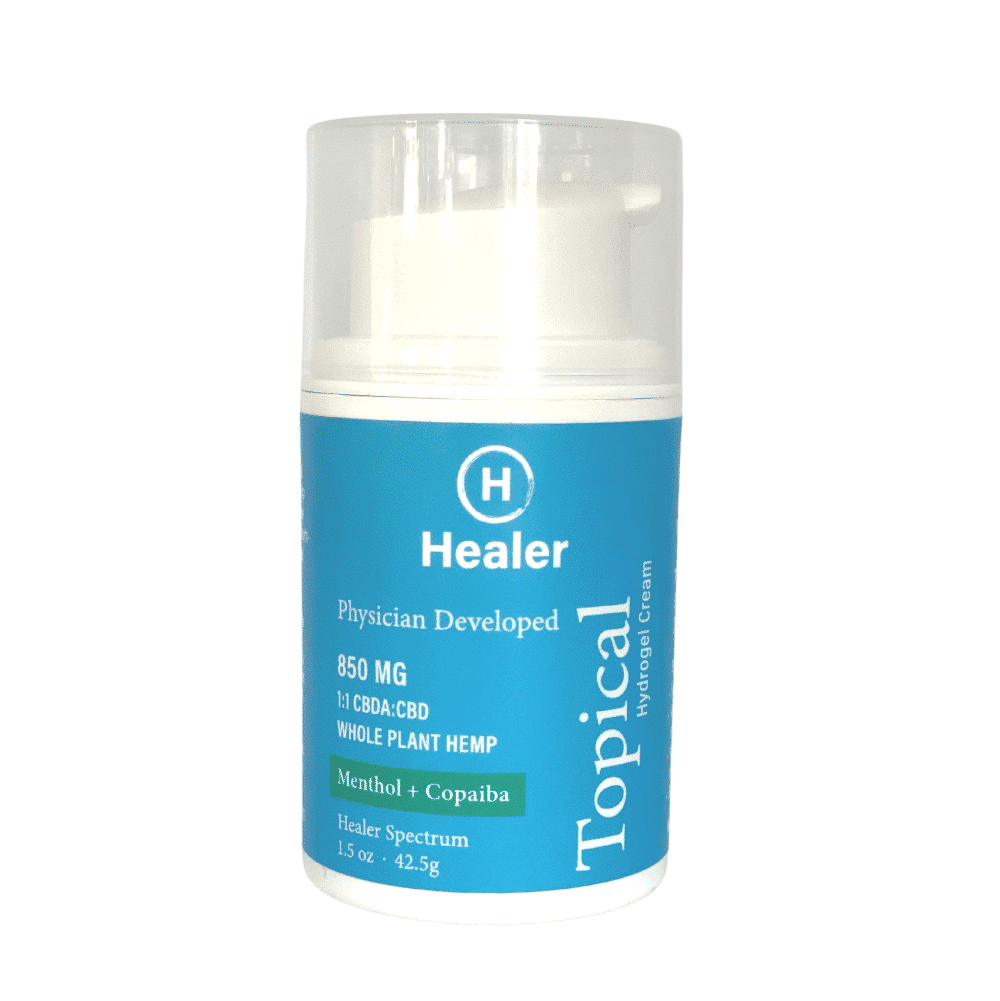 CBD Starter Bundle – Save 30%
Healer's CBD Starter Bundle, is the perfect way to try our CBD Drops, Capsules and Topical. Get 30% off the retail price plus Free Shipping. Includes:
6:1 CBD:CBDA Drops (14 ml, 700 mg)

CBD Capsules  (20 mg/30-count, vegan)

Topical Hydrogel Cream (1:1 CBDA:CBD, 850 mg)

Dr. Sulak's Usage Guide and Response Tracker
$127.97 + Free Shipping! ($182.91 value) 
*Coupons not valid
30% off Sitewide
+ Free Relax Gummies with $100 purchase
+ Free Shipping over $75 Coupon: BlackFriday - Ends 11/28/23
A $34.98 value. *Not valid on bundles, gift cards or previous purchases.
Lab Tested
Non Impairing
Organically Farmed
Vegan
Gluten Free
Non GMO
Description
Not sure how to begin finding the benefits of CBD?  Treat yourself to our CBD starter bundle to see how these products work for you or an ideal gift for any beginner starting their CBD journey. 
Taste and feel the difference of Healer's non-impairing 6:1 CBD:CBDA formulas. Dr. Sulak includes CBDA, the raw form of CBD, and the Healer Spectrum of the plant's other beneficial compounds so get better results using less.
This CBD Starter Bundle includes our non-impairing 6:1 CBD:CBDA Drops (700mg) that Dr. Sulak recommends starting with, to find your personal optimal usage amount and ensure the fastest onset and best absorption. CBD vegan Capsules (20 mg/30-count), a convenient method for longer-lasting effects; and our most popular hydrogel cream Topical 1:1 CBDA:CBD for fast relief from aches, discomfort and skin irritations. 
SUPPORTING YOUR WELLNESS
Promotes alertness and clear thinking*
Relieve aches and discomfort*
Improve mood, promote resilience to stress, and relieve irritability*
Helps with occasional sleeplessness*
Ingredients:
Drops:  Organic MCT coconut oil, MOFGA Certified Clean Maine Industrial Hemp <0.3% THC, Traces of Ethyl Alcohol.
Capsules:  Organic MCT coconut oil, Organically grown MOFGA Certified Clean Maine Industrial Hemp <0.3% THC, Traces of Ethyl Alcohol. Pharmaceutical-grade syloids (amorphous silicon-dioxide), vegan capsules.
Topical:  Purified water, organic MCT coconut oil, 3% menthol, copaiba balsam oil, MOFGA Certified Clean Maine Industrial Hemp < 0.3% THC, D-Limonene, gel(isohexadecane polysorbate 80 sodium acrylate, acryloyldimethyl taurate copolymer), traces of ethyl alcohol.
Reviews
Lab Results
A Certificate of Analysis, or COA, is a document issued by a third-party, independent testing laboratory that confirms that a product meets its specific specification.  Each COA details the quantity of cannabinoids and terpenes found in each product as well as confirming that each product does not contain harmful heavy metals, pesticides, solvents, and pathogens. COAs are meant to keep customers safe and informed, but they also help emphasize quality. It's one of the reasons you can trust our product quality, safety, and consistency.
A separate COA is available for each batch of products we sell.