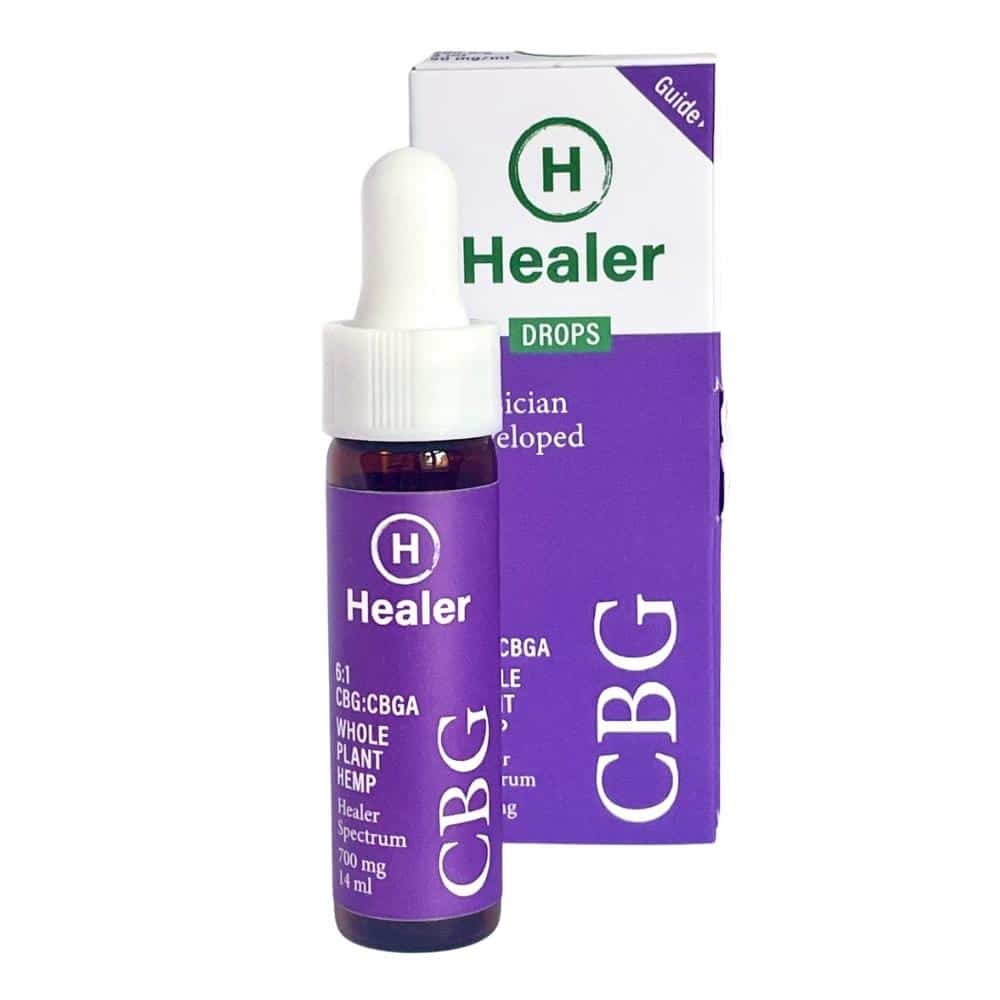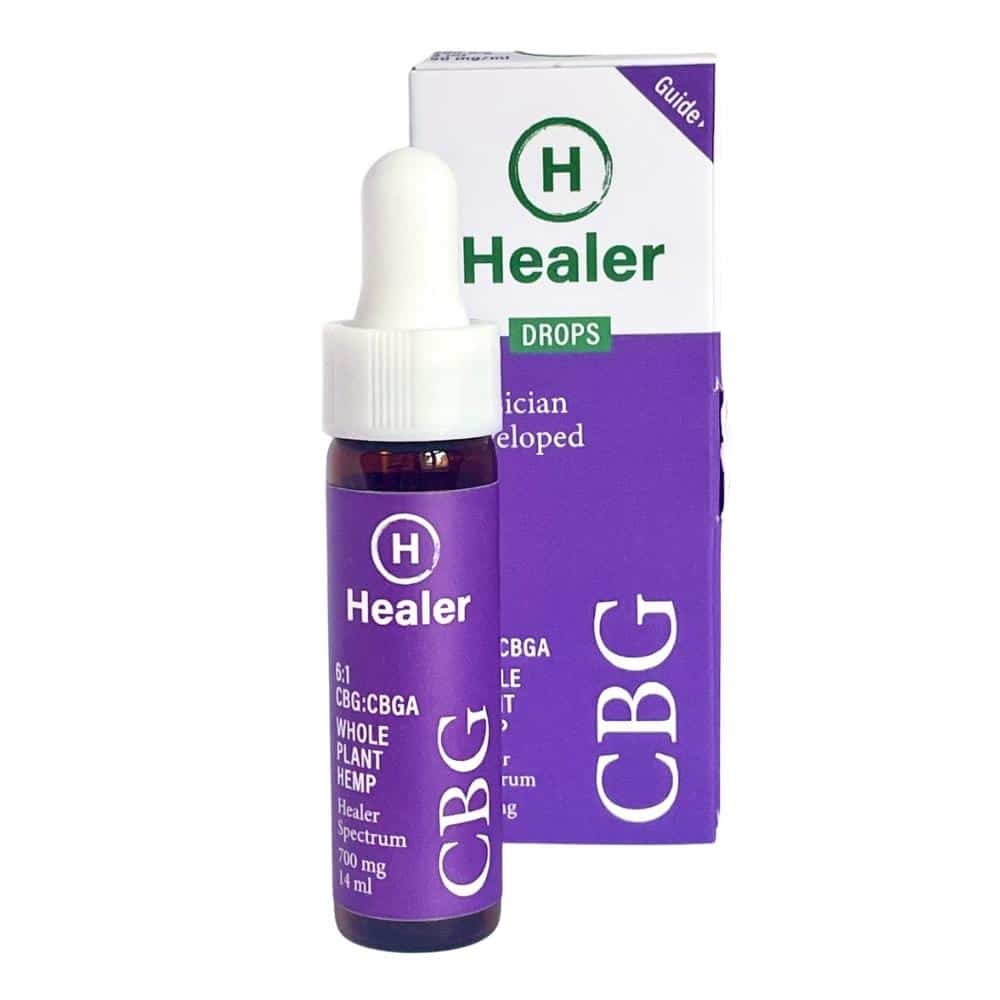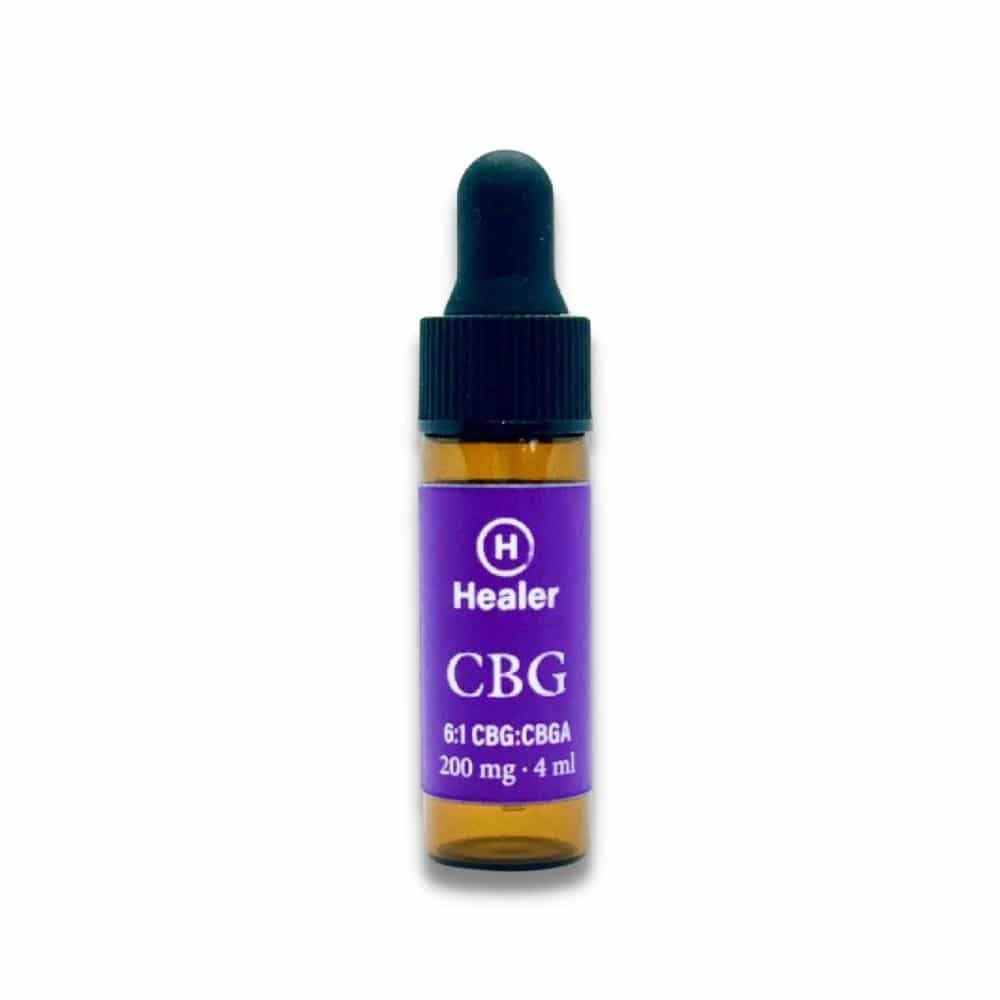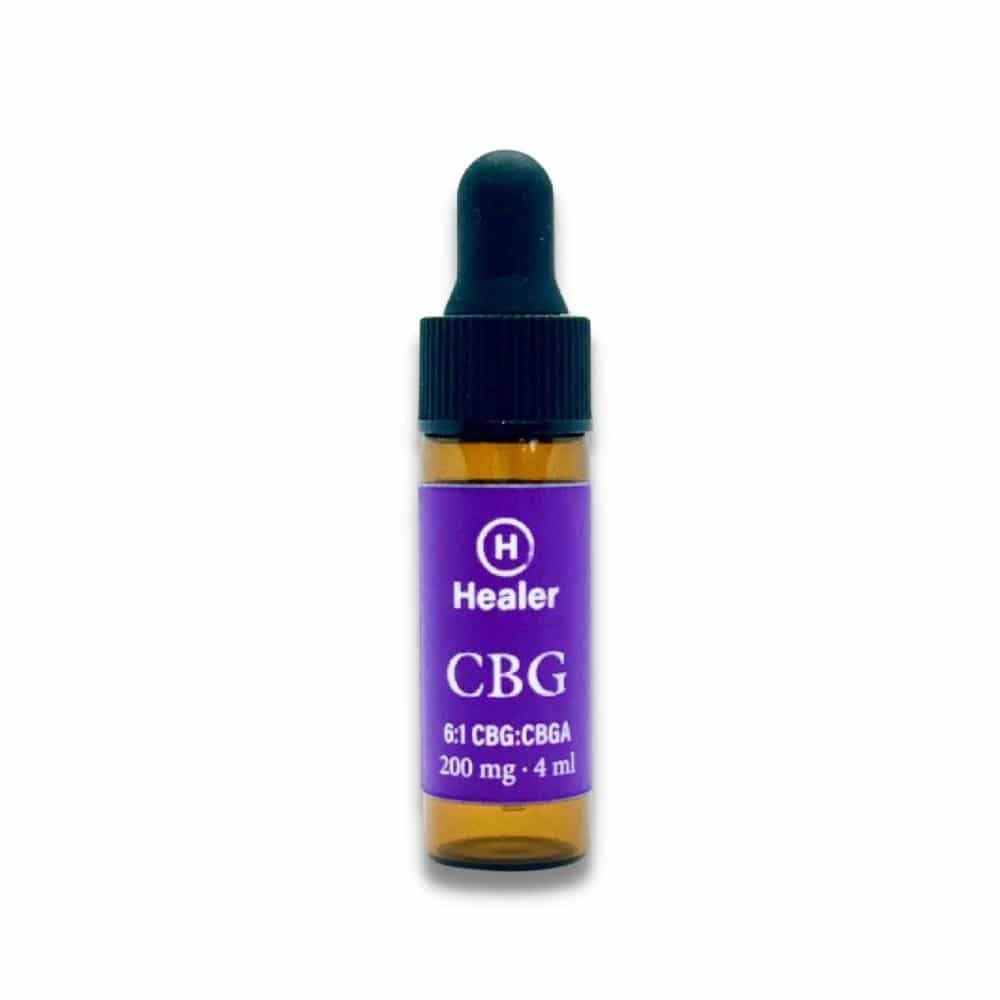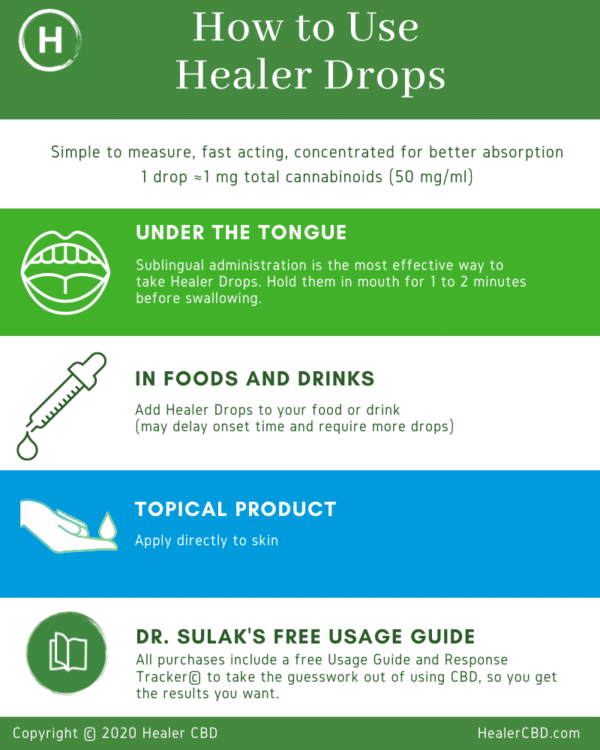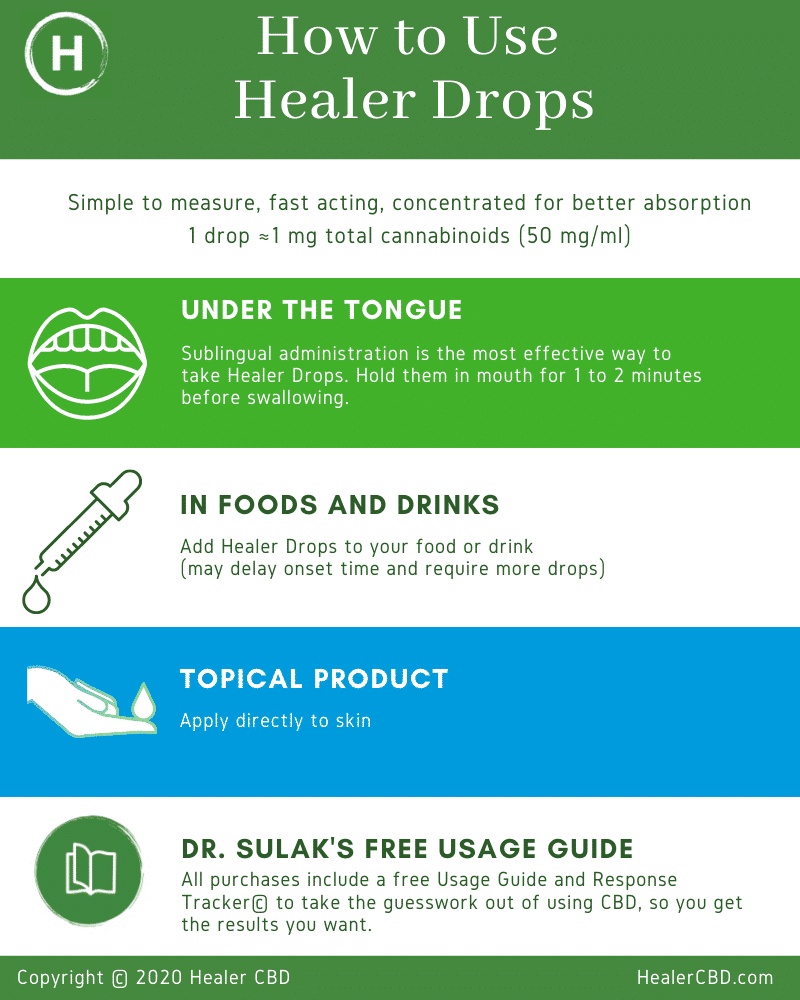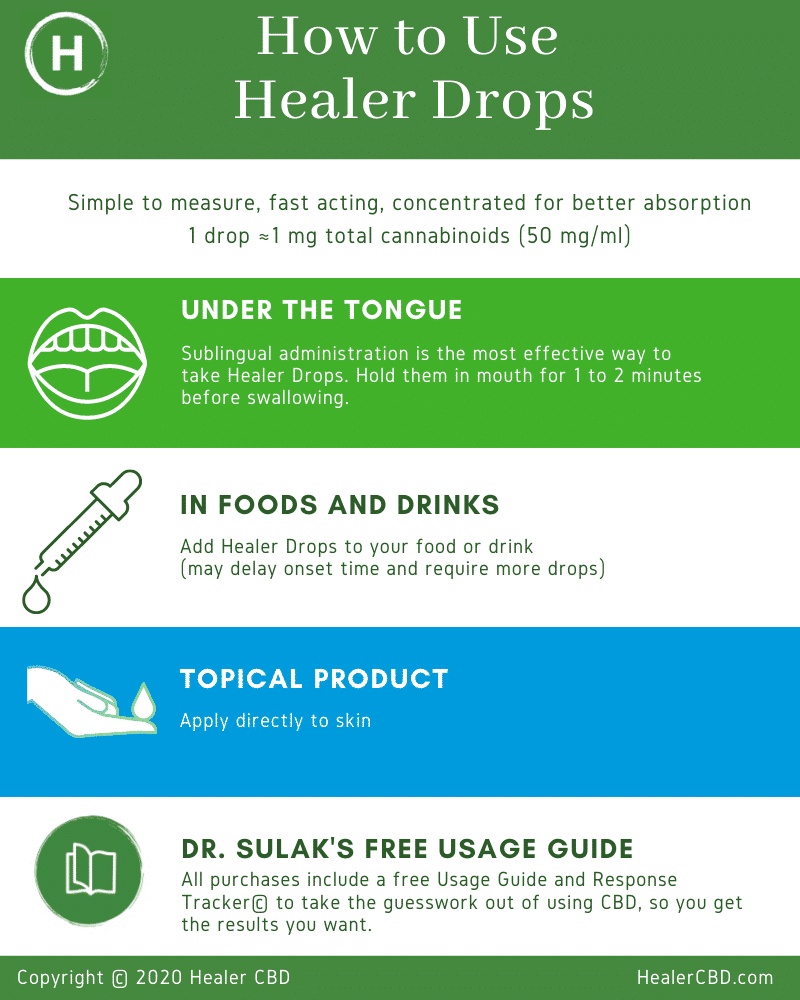 CBG Oil Drops
$29.97 – $204.97 — or from $23.98 – $163.98 / month
"I am so glad I tried CBG, it's been a great addition to my CBDA use. I find it more relaxing and it really helps with my nerve issues." -Linda T.
Choose Dr. Sulak's non-impairing CBG Drops, 6:1 ratio of CBG:CBGA formula to relieve: 
Occasional sleeplessness*

Physical nervousness and "fight or flight feelings" such as being tense, restless, fidgeting, sweating and trembling.* 

Occasional nerve discomfort such as shooting, stabbing and stinging aches not addressed by CBD and CBDA*
CBG will not alter the psychoactive effects of THC products. Includes Usage Guide
Get 20% Off
+ Free CBDA+CBGA Drops 200 mg & Free Shipping with $75 purchase.

Coupon: Fallgift - Ends 10/02/23
- $29.97 value. *Not valid on previous purchases
Lab Tested
Non Impairing
Organically Farmed
Vegan
Gluten Free
Non GMO
Description
Need help? Get a free consultation from our trained staff. Contact us
Our CBG Drops are non-impairing and include a 6:1 ratio of CBG (Cannabigerol) to CBGA (Cannabigerolic Acid), plus the Healer Spectrum of the plant's acidic and minor cannabinoids, terpenes, and beneficial phytonutrients that naturally exist in the hemp plant. 
Early research and our customer feedback suggest that CBG can promote a sense of calm and relaxation, help with occasional sleeplessness, relieve occasional nerve discomfort, and support digestive health and brain function. Also, early trials indicate CBG's effectiveness as a topical for reducing aches, discomfort, and inflammation for the face and body.
Healer CBG Drops include Dr. Sulak's Usage Guide to help you find your optimal usage amount and make it easy to measure because 1 drop ≈ 1 mg of total cannabinoids, 1 ml = 50 mg of total cannabinoids.
Healer CBG Supports Wellness
Relieve occasional sleeplessness*

Reduce physical nervousness and "fight or flight feelings" such as being tense, restless, fidgeting, sweating and trembling.* 

Relieve occasional nerve discomfort such as shooting, stabbing and stinging aches not addressed by CBD and CBDA*
You Should use CBG if:
You want to promote relaxation and sleep

You have not experienced satisfactory relief of aches and discomfort using CBD and/or CBDA

You find CBD and/or CBDA too mentally stimulating

You experience gastrointestinal side effects from CBD and/or CBDA

You would like to enhance the benefits of THC
Ingredients:
 Organic MCT coconut oil, certified organic Maine hemp <0.3% THC, traces of ethyl alcohol. 
Should you combine CBG with CBD/ CBDA?
Dr. Sulak recommends first trying this CBG formula 3-4 hours apart from CBD or CBDA to learn how you respond to CBG. After that, you can try taking CBG at the same time as CBD/CBDA to determine if you receive equal or enhanced benefits. 
As you discover what works best for you, he encourages you to use CBG, CBD and CBDA in the daily regimen based on your individual response. Several patients have reported good results when taking CBG with CBD and/or CBDA, but Dr. Sulak still recommends trying them separate at first and later together. Here's what is known to date:
Some evidence suggests that significant amounts of CBG  may inhibit (prevent) some of the benefits of CBD and CBDA when taken together.

Conversely, CBDA is not likely to inhibit the effects of CBG, and small amounts of CBDA may enhance the benefits of CBG.

A preclinical model showed that small amounts of CBG can enhance the absorption of CBDA.
If you've tested taking CBG separately and together with CBD and/or CBDA, we'd love to hear your feedback, email us at help@healercbd.com
More about the science of CBG
Despite their similarities, CBG's way of interacting with the body is distinct from CBD and CBDA.* These properties might make it especially useful for those who have been unsatisfied with the effects of CBD or CBDA:
While CBD and CBDA stimulate the 5-HT1A serotonin receptor, their likely mechanism of improving one's response to stress, CBG appears to have the opposite effect on these receptors.

CBG's mechanism for influencing nervousness, sleep, and pain signaling are more likely related to its ability to inhibit the uptake of the relaxing neurotransmitter GABA, and its direct stimulation of the

ɑ

-2 adrenoceptor, a target that relaxes the activity of the sympathetic (fight or flight) nervous system.

CBG has demonstrated more potent antibacterial properties than other cannabinoids in preclinical models.

Similar to CBD and THC, CBG has been shown to stimulate the PPAR

𝛾

receptor, a controller of metabolism and inflammation.
*Reviewed in Nachnani, Rahul, Wesley M. Raup-Konsavage, and Kent E. Vrana. "The Pharmacological Case for Cannabigerol." Journal of Pharmacology and Experimental Therapeutics 376.2 (2021): 204-212.
Dr. Sulak's Step by Step Usage Guide
Our products include Dr. Sulak's clinically validated, step-by-step Usage Guide and Response Tracker©. CBG affects everyone differently.  Our guide walks you through a straightforward process that allows you to track your response so you can better understand how taking more or less affects you.
Our drops are concentrated and consistently formulated — easy to measure by drop or by volume, whichever you prefer.
1 drop ≈ 1 mg of total cannabinoids

1 ml = 50 mg of total cannabinoids.
No mental math needed:  Feel confident and in control knowing exactly how much you're taking.
Each purchase includes:
Step-by-step Usage Guide and Response Tracker©

30-day satisfaction guarantee

Healer Helps – Giving back to people in need

Certificate of Analysis (online access)
This product is:
Healer Spectrum

Non-impairing: less than 0.3% THC

3rd-party lab tested

Made in Maine

Organically farmed

Non-GMO

Vegan

Gluten free

Shippable to all US States except Idaho, Iowa, and South Dakota
Learn more: Everything you need to know about CBG.
Reviews
Lab Results
A Certificate of Analysis, or COA, is a document issued by a third-party, independent testing laboratory that confirms that a product meets its specific specification.  Each COA details the quantity of cannabinoids and terpenes found in each product as well as confirming that each product does not contain harmful heavy metals, pesticides, solvents, and pathogens. ​COAs are meant to keep customers safe and informed, but they also help emphasize quality. It's one of the reasons you can trust our product quality, safety, and consistency.
A separate COA is available for each batch of products we sell.
Frequently asked questions
Can Healer Hemp products cause impairment or intoxication? 
No. CBG, CBD and CBDA are non-intoxicating. The levels of THC present (less than 0.3%) in our hemp products are far too low to cause impairment. Many people use hemp products to improve their function, the opposite of impairment. Regardless, we recommend avoiding driving or participating in any dangerous activity until you know how any new medication or supplement affects you.
Review all our FAQs